plantable wedding favors
0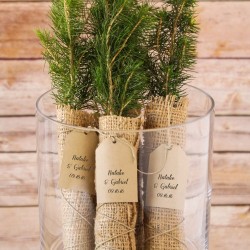 Since we just celebrated Earth Day I thought it would be nice to feature a fun wedding favor that was also good for the environment.
Imagine my surprise when I found this fun, fantastic, and totally functional Evergreen Tree Seedling favor!
This is the perfect wedding favor for an outdoor wedding, a "green" wedding, Read More
0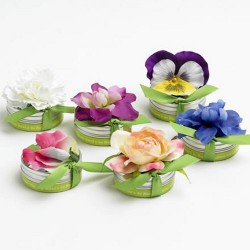 It's never too early to start thinking about spring and flowers and that's why today I just had to share these adorable wedding favors!
I am loving these BloemBox Tiny Tins Plantable Seed Favors.
Yes, that's a really long name for such a small item, but these might be my new favorite wedding favor for your spring or summer wedding. Read More
0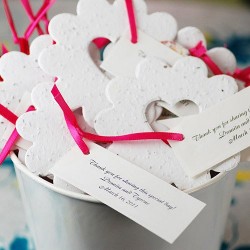 Everything is finally blooming around here and I'm in the mood to plant flowers!
Which got me thinking – I bet the guests and your spring and summer weddings want to plant flowers too.
And that brought me to today's fun wedding favor – plantable seed favors! Read More