red flowers on cakes
0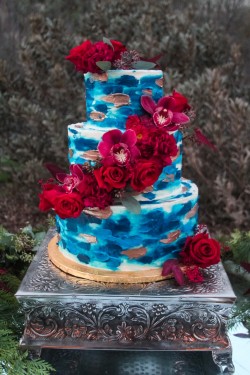 Today's featured cake is one of those "wow!" cakes. As in, I said "wow!" as soon as I saw it.
If that's not a showstopper, I don't know what is.
This cake is almost over-the-top. It's just teetering on the edge of "too much" but as a whole, it just works. Read More
0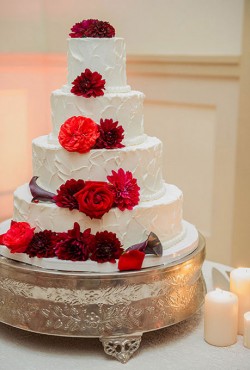 It's finally here! Today is the first official day of fall.
And despite the on-going warmer temperatures, the leaves are starting to change and the nights are getting cooler.
Which means it's time to talk about wedding cakes that are inspired by fall – especially those inspired by fall colors.
Just like today's wedding cake. Read More