Renay Zamora
0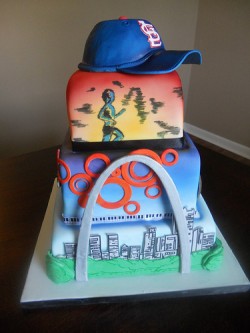 Meet me in St. Louis…ohh Judy Garland. I love you even though you *probably* weren't exactly stable.
And this cake has nothing to do with Judy Garland but it has everything to do with St. Louis. Literally. The bottom tier is a St. Louis skyline and the topper is the beloved cap of the Read More
1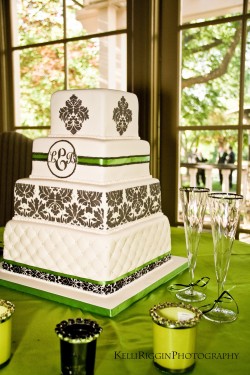 Damask. Is. So. Hot. Right. Now.
But not, Gentle Reader, for your couch. Rather, it is hot for your cake.
Renay Zamora of Sweetface Cakes beautifully serves Middle Tennessee – including Nashville, Mount Juliet, Lebanon, Clarksville, Kingston Springs, Franklin and Murfreesboro.  And Renay, it turns out, is a goddess of damask…as well as gluten-free baking.
You see, that beautiful cake that has captivated you, right next to my words?  Yep.  Gluten free.  Renay tells the story of this special cake, and the bride that goes along with it, so well, Read More