smores wedding cake
0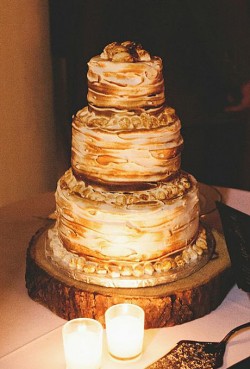 If there's one sweet treat that almost everyone loves it has to be s'mores.
The ooey, gooey marshmallow and melted chocolate sandwiched between graham crackers – well, it's heavenly.
So why wouldn't you want your wedding cake to be a s'mores wedding cake? I can't think of one reason.
This gorgeous wedding cake is that s'mores wedding cake we've all dreamed of and it looks delicious. Read More
0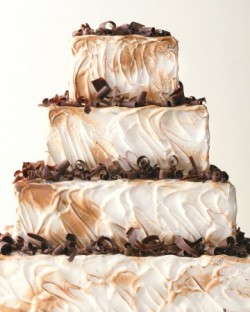 When it comes to ooey, gooey treats nothing beats s'mores.
The marriage of melted marshmallows, chocolate, and graham crackers is one of the best flavor combinations ever.
Now imagine those flavors in a wedding cake. Tell me that doesn't sound amazing.
And so, I give you the s'mores wedding cake.
This very modern twist on our favorite childhood treat is a four-tiered graham cake, with chocolate ganache and marshmallows. The Swiss meringue frosting is even "toasted" with the chef's torch. Read More