strawberry cake
0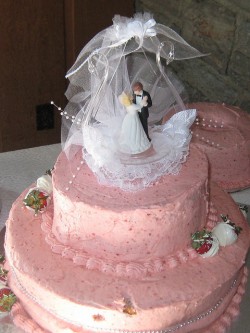 Summer is gone and Fall is here.  Personally, I adore every single second of Fall.  I think it's the only season of the year I don't get sick of.  I am dying for summer and beach trips in April but by July I am sweating my baguettes off and ready for it to be over.  In November I am anticipating the crisp weather and Christmas ambiance, but by the time January rolls around I am ready for green grass and capri pants.  I'm fickle.  What can I say.
The one thing I do miss about Spring & Summer year round is the strawberries.  Oh yes.  I am a strawberry girl.  I could get them any day on anything.  By themselves? Done.  In a salad? Yum.  Covered in chocolate? Yes! Please!  Now!
On a cake? Yes.  Mixed with buttercream?  Oh my.  I can't help myself.  Which is why this strawberry iced cake caught my eye.  It apparently caught the eye of some teeny tiny wedding guest who couldn't resist putting their fingers in that icing.  I'm with ya' kid.  I wouldn't be able to control myself either.
0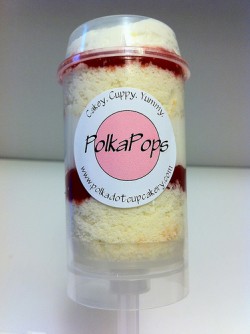 I have a word that I reserve for only special occasions.  In order for me to use such a word the occasion has to be so amazing that no other adjective will do.  Other than… Read More
0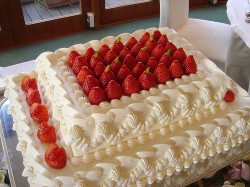 "Okay, campers, rise and shine, and don't forget your booties 'cause it's cooooold out there today….It's Groundhog Day!!"
Name that movie..go..
Got it. Groundhog Day with Bill Murray. A favorite of mine that I had never seen until a few years ago. Another fun Groundhog day fact…it's not called "Groundhog's Day" which I called it oh..my entire life. It's singular as in one wee groundhog. Since Punxsatawney Phil did not see his shadow today (he must of gotten Read More