valentine's day cake
0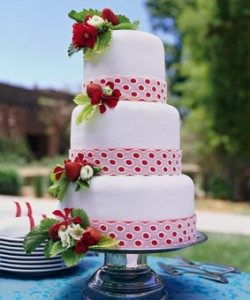 Happy (early) Valentine's Day!
Since we're all about celebrating love here at A Wedding Cake Blog, it seems like a perfect day to feature a red and white cake in honor of Valentine's Day.
This pretty cake features three tiers adorned with stark white icing, accented with red and white ribbon. I love the use of the ribbon to separate the tiers on this cake! Read More
0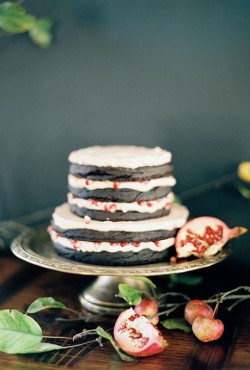 As we inch closer and closer to Valentine's Day we can't stop thinking about all things chocolate.
So it only seems natural to think about chocolate wedding cakes too!
This naked chocolate and pomegranate cake would be perfect for a Valentine's Day wedding – or for anyone who loves chocolate.
And since it also has pomegranate on the cake it just has to be healthy, right? Read More