vibrant color wedding cakes
0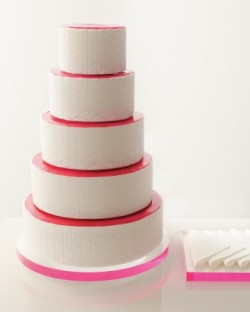 Sometimes when I'm looking for wedding cakes it's all flowers and embellishments. But every now and then I find a cake where simplicity is what makes it gorgeous.
This is one of those cakes.
It's your basic, run-of-the-mill five tier white cake. And on its own that would be a stunning cake and you could add some fresh flowers to make it really pop.  And you'd have a pretty but basic wedding cake.
I love this cake for the simple fact that it goes beyond the flowers with a brightly hued glaze in between each layer. Read More
0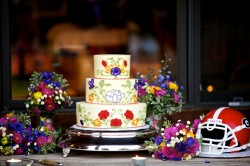 What a great time of the year!  We hope that you had a wonderful Thanksgiving, gathered together with family or friends – or both!  We did, and we're still enjoying those fantastic leftovers!  And while our attention is rapidly turning to Christmas and the winter holidays, we're excited to bring Read More