wooden cake stand
0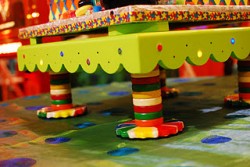 We are no stranger to Jenniffer from Cup A Dee Cakes. We've featured some of her gorgeous cakes before like this Scroll Pattern Cake and we have featured her on our Let Them Eat Cake Round Up more times than I can count.
However, we've never met her Read More
0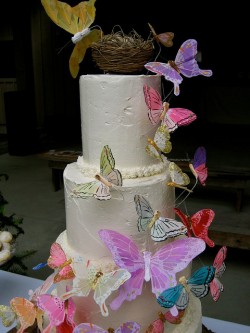 This cake is so simple, yet so beautiful. Smooth frosting accented with bright butterflies flying up to a birds' nest. The natural feel of the cake extends to the "cake stand," a wood round that was harvested by the groom and his father!
The cake was inspired by Martha Stewart's butterfly wedding cake, and is Read More