blue and green wedding cakes
0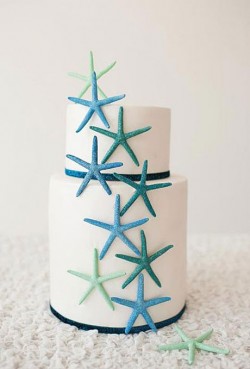 As the East Coast is snowed in today and I'm seeing more winter weather in my local forecast I'm finding myself daydreaming more every day about my summer beach vacation.
And these daydreams of sand and surf made me think about summer beach weddings. Which of course brings us to today's wedding cake.
I'm in love with this fun and whimsical cake. Read More
0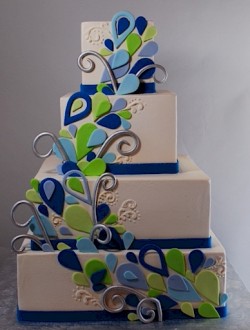 Jenniffer at Cup a Dee Cakes has done it again.  Bloomed out all genius on us.
I know that peacock motifs are hot hot hot right now.  Jenniffer wonders if it has anything to do with Katy Perry.  I wonder if it has to do with the resurgence of Edwardian love we've got goin' on right now. (Vintage once again means something other than 1982.  And I for one am thankful.)
But Read More
0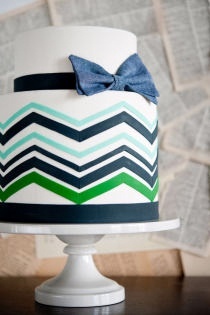 Here's another page from the files of "The Guy Had Nothing to Do with Picking this Cake."  But I love it, so you're gonna see it ANYWAY.
In the interest of full disclosure, this cake was actually made by Cocoa and Fig of Minneapolis (LOVE THEM, and have featured them before with their FAB Rock Candy Wedding Cake) for a styled shoot.  Which, in wedding blog terms, means Read More