circle wedding cakes
0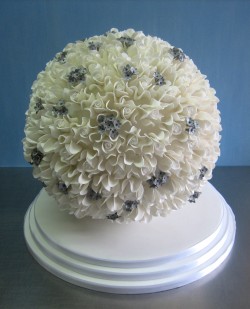 As non-traditional wedding cakes go, this one … well, it takes the cake.
How much love do you have for this posey wedding cake? It's rather amazing, don't you think?
And for those of you wondering, a "posey" is a small flower bouquet. (Of course, right now I'm singing "a pocket full of posies" over and over in my head).
Our incredibly talented friends at Hockleys Cakes created this posey wedding cake, Read More
0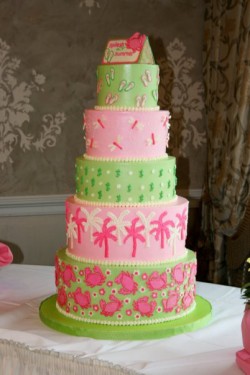 Hello pink and green! Calling all sorority girls and Lilly Pulitzer fans…today's featured cake is inspired by the designs of Lilly Pulitzer. For those of you who aren't familiar with Lilly Pulitzer think bright colors, fun beachy patterns, and all around girly-ness!
I love this cake for SO many reasons BUT we shall start with the bright colors! I love love LOVE! pink and green together (I know that trend is considered "out"…but bear with me) because the colors are so happy and vibrant…and they make me smile. And speaking of things I love…I love how the cake designer chose a different pattern for each tier. The design incorporates Read More
0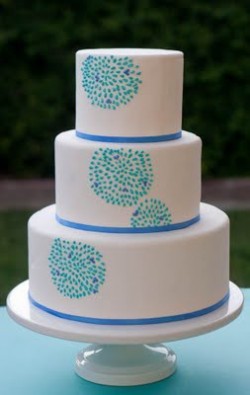 Since I joined A Wedding Cake Blog a few weeks ago I have been searching non-stop for fabulous cakes to feature. And time and time again I will find an incredible cake, fall in love, and come to find out that it is the brainchild of Erica OBrien. This one is another find off of Pinterest and I absolutely adore it!
I love the simplicity and clean lines of the cake. It looks modern and traditional at the same time. And I love love love the different shades of blue she used to bring in a pop of color. I think the little hearts (although Read More