mardi gras grooms cake
0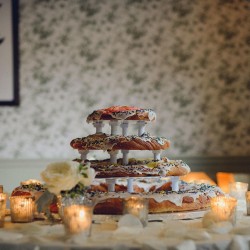 If you're looking for a non-traditional wedding cake – and you happen to enjoy celebrating Mardi Gras – this king cake is the perfect cake!
King cake is often associated with the Epiphany at the end of the Christmas season, but in New Orleans it's associated with Mardi Gras (which happens to be right around the corner!) Read More
0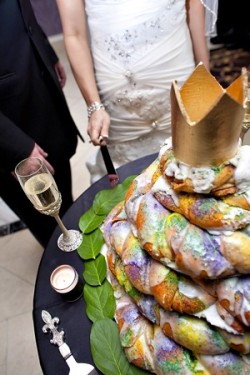 Ah, Mardi Gras.
I happen to live in a place where Mardi Gras lasts a lot longer than it should.  No, I don't live in New Orleans, or even Rio.  I live in Orlando, and thanks to Universal Studios Theme Park, I hear about Mardi Gras looooonnnnngggg into the Lenten Season.  But I digress.
I happen to love the tradition of the King Cake.  Do you know about this?  A king cake is a brioche-style cake, which may or may not have a filling, that's traditionally baked in a ring, and decorated with a glaze and the colors of Mardi Gras:  yellow, purple, and green.  Another fun part of the tradition?  There is usually Read More