Star Wars Cakes
0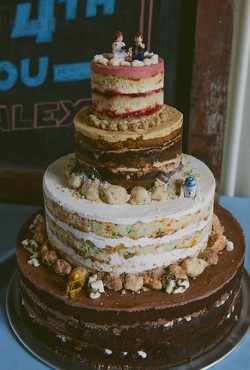 Today I'm showcasing another naked, unfrosted wedding cake simply because it's like nothing I've seen before.
Not only is it part of the whole "naked wedding cake" trend that just keeps hanging on (what do you have against frosting??) but look very closely at the cake.
Do you see what I see?
Yep! That's right! Star Wars Lego figurines.
That. Is. Awesome. Read More
3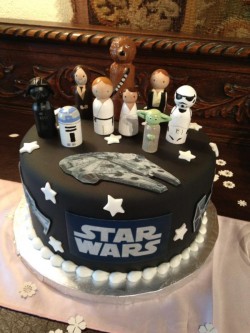 Oh. My. Star. Wars.  This cake by Anna Cakes of Winter Springs, FL is all kinds of amazing!
I grew up in a house filled with Star Wars.  My little brother was in elementary school when they released Episode I The Phantom Menace, and it played non-stop in our house for years. I swear I can probably still recite it to you. There may have also been a few epic light saber battles that went down in our kitchen (much to my mother's dismay).
So when I saw this cake I was Read More
0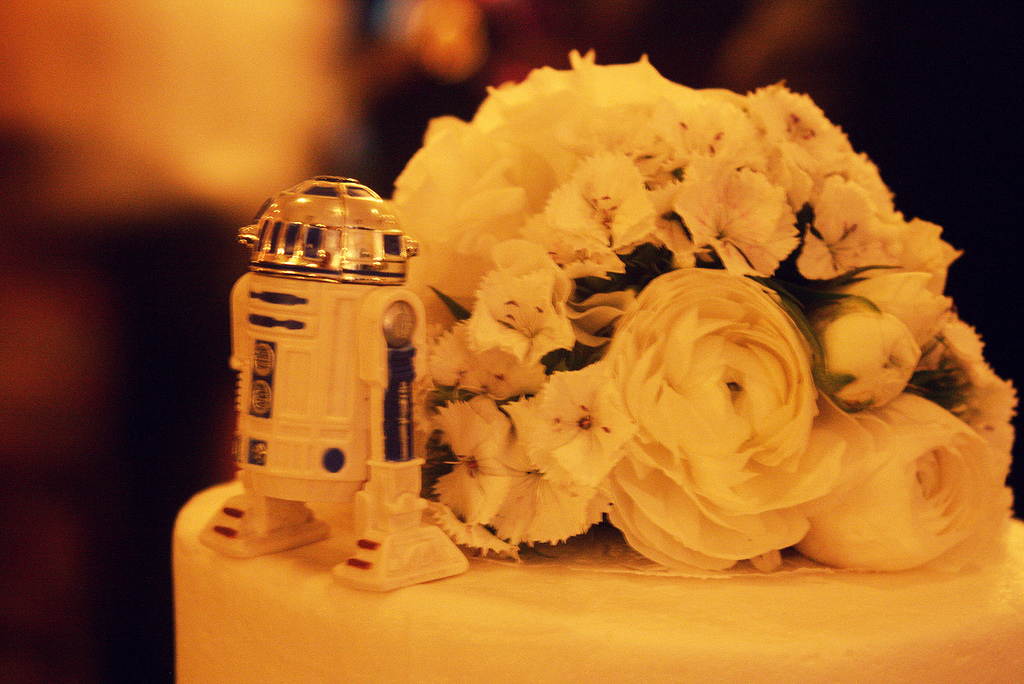 Star Wars is one of our favorite ways to celebrate a big day, so we had to highlight this R2D2 cake topper, placed next to a gorgeous bouquet!
Read More