valentines wedding cakes
0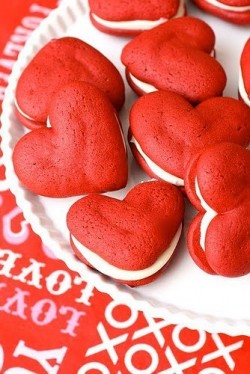 You know that as much as we love cake 'round here, we're willing to embrace sweets and treats (and the occasional savory indulgence) in all different forms. And so today, in honor of this being Valentine's Week, we give you…Heart Shaped Whoopie Pies.
Now, I don't know for sure, but Read More
0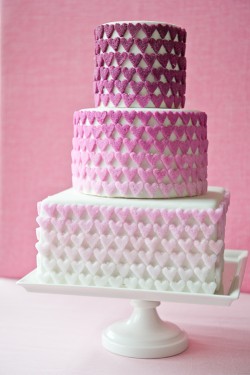 OMG, y'all.
You know that I adore the genius, ingenuity, and hard word that is Erica O'Brien Cake.  From the beginning of my work on this blog a year ago, I have followed her creative process through her blog with fascination.  Right now, I'm captivated by her move across country and her hard work to get her new shop up and running in Hamden, Connecticut.
But in the midst of all the crazy that opening a business entails, Erica still finds time to be, you know, inspired, which just floors me.  And she always seems to find inspiration from things mere mortals Read More
0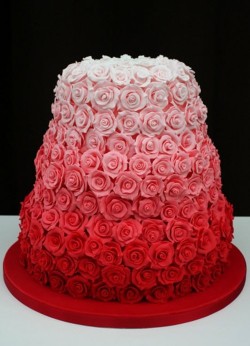 I am a sucker for the ombre technique of gently moving from lighter to darker shades of a color.  Whether it's a dress, a wall, a piece of stationary, or a cake – if it's a color that I love, and the artist has used ombre, I'm in.
This cake super had me at hello.  Isn't it just perfection?  Gradually moving from the palest pink to Valentine red, it's just breathtaking.  In fact, I think it's the perfect cake to feature as we head toward the month o' love.
This lovely cake is the work of Janet Mohapi-Banks, a wonderfully talented baker and cake artist located just outside Read More