0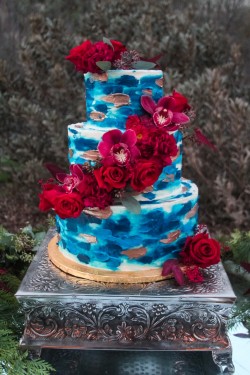 Today's featured cake is one of those "wow!" cakes. As in, I said "wow!" as soon as I saw it.
If that's not a showstopper, I don't know what is.
This cake is almost over-the-top. It's just teetering on the edge of "too much" but as a whole, it just works. Read More
0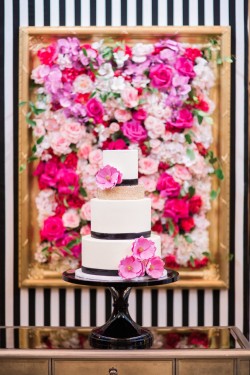 Ah, spring! It's that time of year when everything is blooming and the flowers are gorgeous. Which means it is a great time to showcase some lovely floral wedding cakes.
I'm a BIG fan of black and white cakes. There is something just so elegant about a black and white cake – even if it's a white cake with just a hint of black icing or ribbon.
And if you had bright blooms to that cake? Well, that's just the bees knees. Read More