all white wedding cakes
0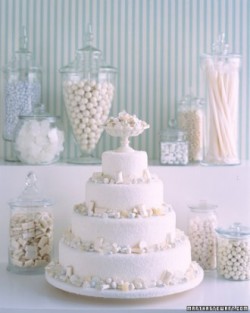 I have a serious sweet tooth and will admittedly eat just about any candy except for black licorice.
And so when I saw today's wedding cake all decked out in different types of white candy I just had to share it with you!
We've showcased cakes here before that were embellished with jelly beans and other candies, but this all-white wedding cake is perfection. Read More
0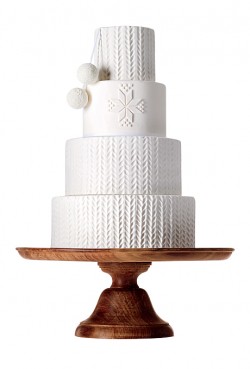 Baby it's cold outside!
So why not pick a cake for your winter wedding that reminds your guests of a warm – and very stylish – sweater?
OK, that doesn't sound very intriguing does it? But just look at this beautiful all-white wedding cake and tell me it's not stunning!
Aside from the whole all-white-cake vibe going on, just look at the design on this cake. It reminds me of one of those very cozy winter ski sweaters that are all the rage during the winter. Read More