apple cider cupcakes
0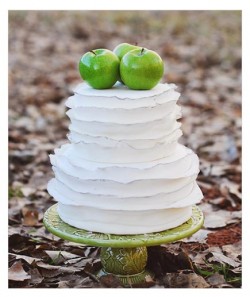 As I drove around town today I noticed some leaves starting to change color. This can only mean one thing – fall is right around the corner!
Fall is the best season in my humble opinion because fall means apples. Lots and lots of juicy and delicious apples.
So take a peek at this cake and tell me how perfect it would look at a fall wedding. It's just amazingly simple and gorgeous. Read More
0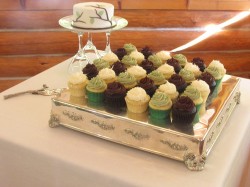 I think I have expressed once, or twice…or perhaps even three times my love for cupcakes.  Apparently, this cupcake combo comes with a back story.  The cupcake stand was lost en route to the wedding venue so the baker improvised and turned wine glasses upside down and placed a plate on top of them.  To tell you the truth..I kind of think it's classy.
The best part..please listen to the flavors of these bad boys: Read More