apples
0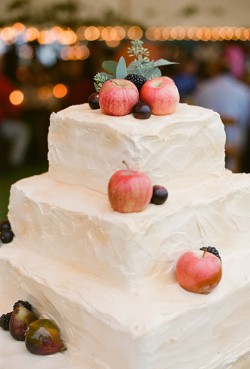 If there is one fruit that symbolizes fall it's the apple.
Living in the Midwest, no fall season is complete without a visit to the apple orchard where you buy a bushel of apples, some apple cider, and maybe an apple pie or two.
And so when I found this wedding cake that uses apples as a decoration I just had to share it!
This is the perfect fall cake with the apples, figs, dark berries, and succulents as the only decorations. Read More
0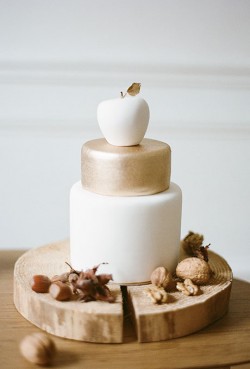 One of the best things about fall? Apples!
Picking apples, drinking apple cider, and of course wedding cakes with apples as the topper.
OK, so maybe that last one isn't so typical of fall but it should be.
Just look at this monochromatic white and gold cake – it is so perfect for fall. It is so elegant and yet simple at the same time. Read More
0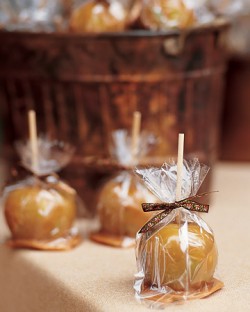 One of the best treats in the fall are caramel apples – they're sweet and gooey and since you're eating fruit, it's almost like you're eating something healthy.
We know how delicious they are, so just magine how fun it would be to have a table full of caramel apples as favors for your guests!
This is definitely a do-it-yourself type of wedding favor, provided you don't have a huge guest list and aren't afraid of making a mess. Read More