cakes with jewelry
0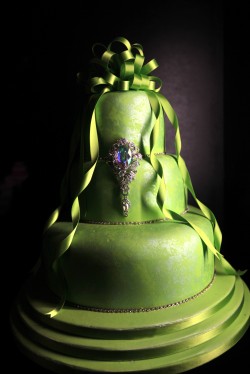 Before I saw today's wedding cake I will admit that I never once thought about green as a wedding cake color.
But this cake – courtesy of Hockleys Cakes – has me singing a different tune!
I absolutely love this emerald green cake. It is so stunning and so unique and will leave other cakes "green" with envy!
And it isn't just the green color of the cake that has me saying WOW – it's that brooch. Seriously that is just downright incredible. And stunning. And it adds to the rich look and feel of the cake. Read More
0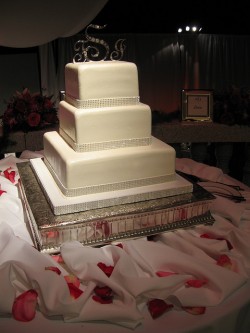 Nine days out of ten, you'll find me reaching for my pearls.  And on day ten, you ask?  Well, diamonds are a girl's best friend, after all.
Isn't this divine?  A cake…that sparkles.  Well, of course!
The combination of bling Read More