cheesecake cupcakes
0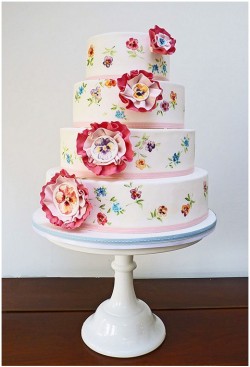 Hello, hello!  How are you this very fine Sunday?  I'm swell, and happy that it's the weekend.
How is the weather in your neck of the woods?  Cool and crisp?  Well…lucky YOU.  'Cause we are totally sweltering here in the southeast.  It happens this way every year, but it's always so tiring…watching everyone else's mercury plummet while ours holds steady.  But in just a few weeks, it will be the dry season…or what we call in Florida…bliss.
Isn't this just the BEST time for weddings, though?  Rich foods, rich colors, and that excitement that just Read More
0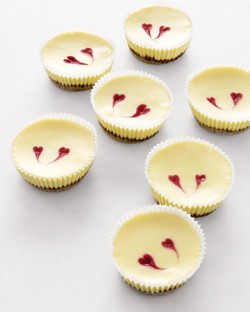 Aren't these darling?
You know, you think you've seen one cupcake, and you've seen them all.  Sher, the frosting colors change.  But the basic set up doesn't.  You have cake, you have frosting, voila.  Here's your cupcake.
But how awesomely awesome is this?  Cheesecake…instead of cupcakes.  Cheesecake as cupcakes.  And the precious little jam hearts baked right in make these uber perfect for any wedding – formal, casual, or anything in between.
Once again, it takes Read More