elegant wedding cake
0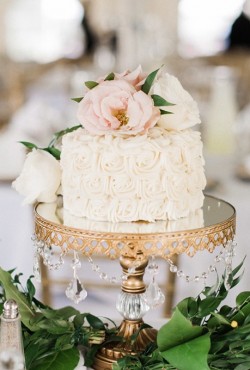 Roses are one of my favorite flowers and I love finding wedding cakes adorned with them!
Which means today's cake is one of my new favorites thanks to the addition of fresh roses AND icing that looks like roses!
This cake is small yet elegant and perfect if you're planning a dessert table for your reception (or if you're having a really small reception). Read More
0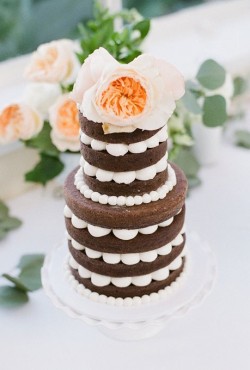 Happy New Year! As we head right into 2017, now is a perfect time to make a resolution to have a spectacular and unique wedding cake on your big day.
Take today's cake.
It's chocolate. And it's a naked cake. But look at the scalloped icing between the tiers. Good gravy that's gorgeous! Read More