fresh flower wedding cakes
6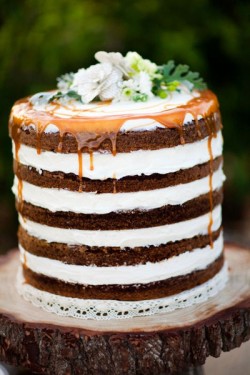 I wanted to entitle this one "Naked Cake."  But I didn't know how Google might handle that.
I look at a LOT of wedding cakes, Dear Readers.  So I see a lot of trends.  Some trends are, well, trends.  Some "trends" are things that start out adorable, but after you've seen them twenty times, well…not so much.
The use slices of tree trunk to signal "I am rustic" is starting to kinda fall into that category for me.  However, I had to show you this one, because Read More
0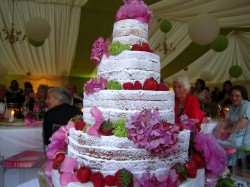 Fondant…buttercream…fondant…buttercream…How about neither?
This is a trend that I've been seeing more and more of lately, especially for our friends across the pond:  a naked wedding cake.  Well.  Not truly nude.  Normally, these lovely and simple cakes feature a filling of fruit preserve and/or frosting, and a Read More