green cakes
0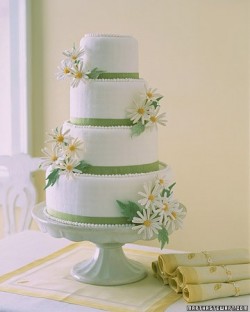 It isn't easy being green, especially when it comes to wedding cakes.
But since we're celebrating St. Patrick's Day today, I wanted to find a cake that had a little bit o' green in its design.
I think this cake with the green ribbons and cheery daisies is perfect. The green isn't too overpowering, and the daisies are such a fun flower that you just feel happier looking at them. Read More
0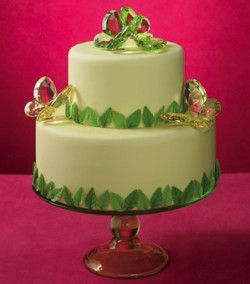 Despite the winter wonderland outside my window, I have decided it's time to embrace all things spring in the hope that there's a thaw on the way and we'll see green grass again sometime soon.
As part of this 'let's think spring' movement, I had to find a spring-y wedding cake to share today, and I think I found it!
This lovely light green cake is perfect for a spring wedding! Read More
0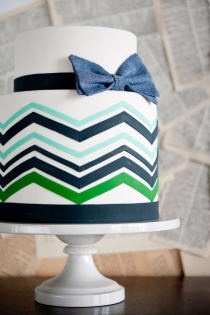 Here's another page from the files of "The Guy Had Nothing to Do with Picking this Cake."  But I love it, so you're gonna see it ANYWAY.
In the interest of full disclosure, this cake was actually made by Cocoa and Fig of Minneapolis (LOVE THEM, and have featured them before with their FAB Rock Candy Wedding Cake) for a styled shoot.  Which, in wedding blog terms, means Read More