gum paste flowers
0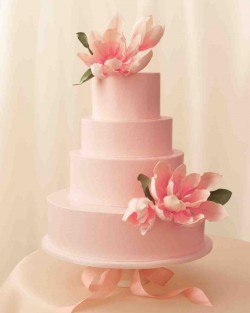 There's just something about the color pink and springtime – they go hand-in-hand perfectly.
And today's gorgeous pink creation is perfect for your spring or early summer wedding thanks to its elegance and the addition of some lovely handmade gum paste magnolias (colored pink with edible paint!). Read More
0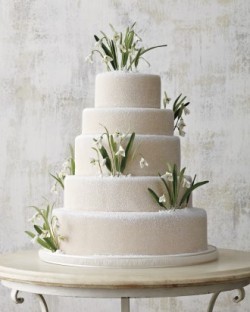 Since there are only a few weeks of winter left I decided we should feature one more winter themed dress before we go all spring-y.
And to that end, I present a white wedding cake with wintery snowdrop flowers that seem to be growing out of the tiers.
Whether you're a fan of winter or not, you have to admit this is a rather spectacular cake.
It's so pretty and elegant and it would be a stunning cake at any winter wedding. Read More
0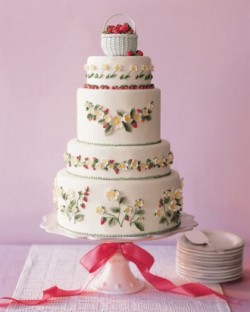 As I continue to dream about warmer weather, today I'm sharing a strawberry wedding cake with you.
Of course we all know that strawberries are a summer fruit – if you're from the northern half of the country, at least – but it's never too early to start thinking about your summer wedding.
I love the whimsy and simple charm of this cake. It makes me happy just looking at it. Read More