orange cake pops
0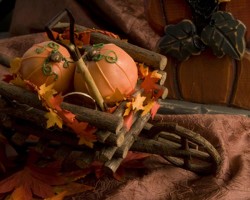 Today is the first full day of fall and I have to admit I'm completely obsessed with all things pumpkin right now.
\Maybe it's the chill in the air or the changing color of leaves, but if I could have a slice of pumpkin pie with a cup of pumpkin coffee all would be right with the world.
And then I thought how perfect pumpkins would be at a fall wedding! Read More
1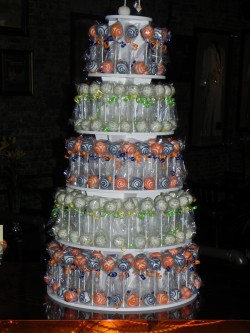 You know me.  You know that there is nothing I love more than 300 cake pops just waiting to be eaten.  I could only love it more if I was lucky enough to be one of the people who got to eat one of these cake pops.  Sadly…I was not.
This cake pop tower was (I am pretty sure) the highlight of a fall wedding in Nashville this year.  The bride and groom chose a navy and orange color scheme for their wedding.  Remind me later to talk about my love for all things navy as of late.  I feel a "Navy Cakes" post coming…hmm.  Anyway, the cake Read More