spring flowers
0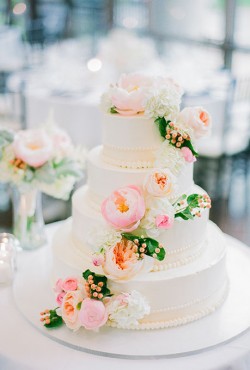 Spring is most definitely in the air this week! The windows are open, the birds are chirping, and springtime flowers are starting to peek out from the ground.
And since I'm in a spring-y mood, I just had to find a wedding cake that reflected all things spring.
Today's cake is that cake.
This gorgeous four-tier cake would be perfect at a springtime wedding thanks to the delicate cascade of fresh blooms. Read More