star wars cake
0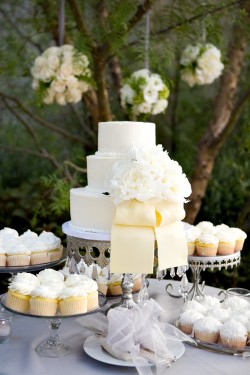 Happy…hmmm…well…let me think about it…Sunday!  Happy Sunday, Everyone!
Oh, but we have entered into that part of winter when winter is no longer enchanting.  (Well.  I assume.  I mean, I live in Florida, and I'm going to the beach today.  Hate me if you must.)  But really, I remember this time of year when I lived up north.  Christmas is over.  Spring seems far, far, far, far…  Thanks be to God for Valentine's Day, Mardi Gras, and St. Patty's, or we'd all go stark raving mad, I'm afraid.
Speaking of such things, I love all the little holidays.  Isn't it just so awesome that in life, there just always seems to be something to celebrate Read More
0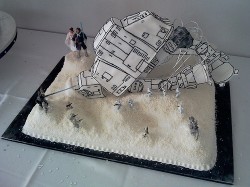 Well it took 11 months…but I am now proud to feature AWCB's first Star Wars wedding cake. At least my first Star Wars wedding cake. Brooke may have featured one but I don't think so.
Well…I'd love to tell you all about what exactly is going on here but sadly…I cannot. All I can tell you is that it appears to be snowy and Princess Leia and what I am assuming is Hans Solo (or this could be Natalie Portman and Hayden Christensen) are hanging out with a very large robot thingy. This Read More