valentines day wedding cakes
0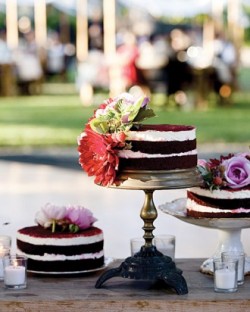 If I had to choose just one cake flavor to eat for the rest of my life – the horror! – it would be red velvet.
The first time I had red velvet cake I fell in love instantly. The combination of the not-too-sweet cake with the cream cheese icing is pure perfection.
But today we're talking about a naked red velvet wedding cake! Read More
0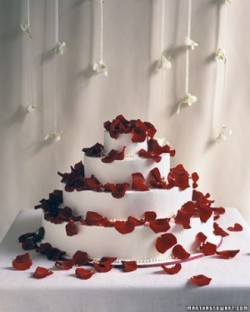 Nothing says "love" like a red, red rose.
We see proof of that each week on a certain very popular television show where seemingly reasonable adults go a little crazy at the prospect of getting THE rose.
Obviously the rose is a powerful flower.
So what better flower to use to accent your wedding cake than a dark red rose?
I absolutely love this cake and how the stark white icing is accented by the rose petals. Read More
0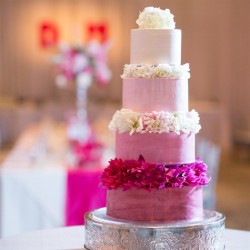 Valentine's Day 2013 may be behind us, but I thought we could still use a little blush o' love.  What do you think?
Ombre has been Read More