wedding cakes with bright colors
0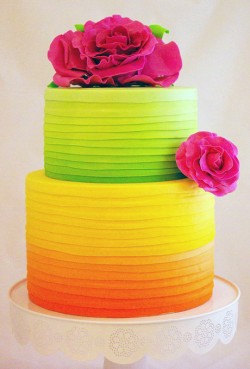 Since we are just days away from the "official" start of the summer season (Memorial Day!), I wanted to find a cake that featured bright and vibrant colors that remind me of summer.
I think this cake fits the bill.
Behold the neon wedding cake!
Can you imagine seeing this very bright and very cheery cake at a summer wedding? Can you imagine having a cake like this at your own summer wedding? Read More
0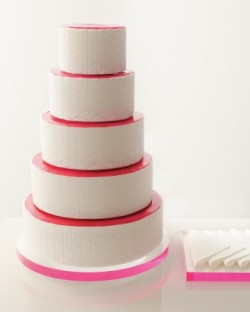 Sometimes when I'm looking for wedding cakes it's all flowers and embellishments. But every now and then I find a cake where simplicity is what makes it gorgeous.
This is one of those cakes.
It's your basic, run-of-the-mill five tier white cake. And on its own that would be a stunning cake and you could add some fresh flowers to make it really pop.  And you'd have a pretty but basic wedding cake.
I love this cake for the simple fact that it goes beyond the flowers with a brightly hued glaze in between each layer. Read More
0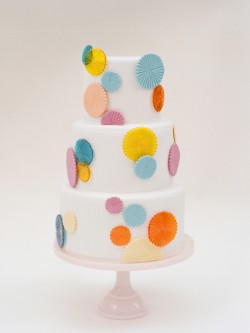 Scream it with me…summer…Summer…SUMMER!!!!!!
The ice cream truck has been circling my neighborhood, the kids are out of school, and the weather is just a touch below 100 degrees everyday here in South Carolina. After a long, snowy winter during which I stared at my neighbor's Christmas decorations from November to the end of FEBRUARY, I welcome the heat. For a little while at least. By July, Read More