whimsical cake toppers
0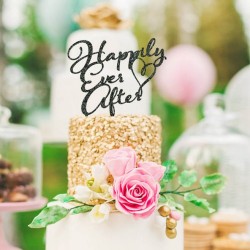 I am a big fan of cake toppers and I'm not just talking about those cute plastic figurines.
Nope. I'm also talking about something pretty and elegant, or classic, or even whimsical.
No one wants a naked wedding cake top, right? Even if you're just going to use fresh flowers – at least the cake has something on top.
Today I'm loving this 'Happily Ever After' cake topper! Read More