white and gold wedding cakes
0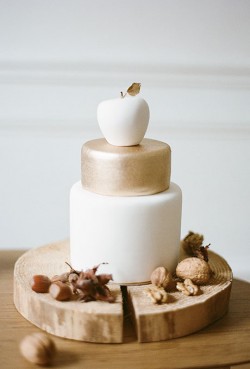 One of the best things about fall? Apples!
Picking apples, drinking apple cider, and of course wedding cakes with apples as the topper.
OK, so maybe that last one isn't so typical of fall but it should be.
Just look at this monochromatic white and gold cake – it is so perfect for fall. It is so elegant and yet simple at the same time. Read More
1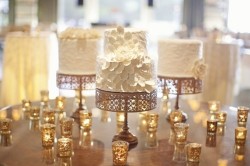 Today's feature has got to be one of my favorites so far! I mean, when I look at the picture it just takes my breath away.
One day down the road – when I take a walk down the aisle – I imagine something like this for my cake. The display is perfect in its Read More