winter cake toppers
0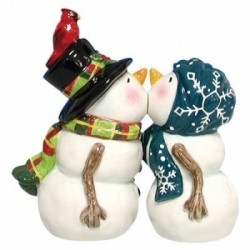 The weather outside is (getting) frightful – at least in the northern half of the country, so this kissing snow people wedding cake topper seems like the perfect item for a cold and blustery winter day.
This cute and frosty couple would be perfect on top of your lovely white wedding cake. They'll fit right in to your winter-themed wedding and as an added bonus, they're also salt and pepper shakers. Read More
0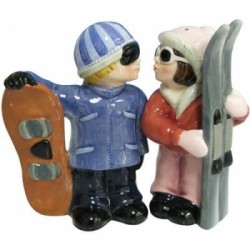 There is snow in the forecast for next week. OK, maybe not where you live, but where I'm located they are talking snow.
So I suppose this means winter is almost here and it's time to start talking about cute winter accessories for your wedding.
Like this adorable couple – the snowboarder and the skier. Read More
0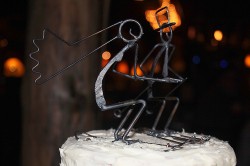 So, not an easy title to write, when your cake topper features both a snow boarding bride and a snow skiing groom.
Lizzie and Chris both love the slopes in Vermont – so much so, that they actually Read More