cake with roses
0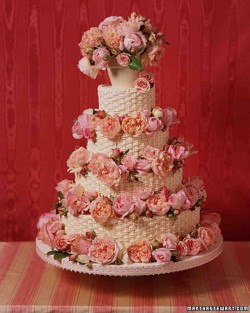 Ah, roses. These blooms are at the top of my favorite flowers list and I love finding wedding cakes that aren't shy about showcasing roses!
Today's cake is the perfect early summertime cake thanks to an abundance of roses and a gorgeous basket weave design in the icing. It really looks like a basket full of fresh flowers! Read More
0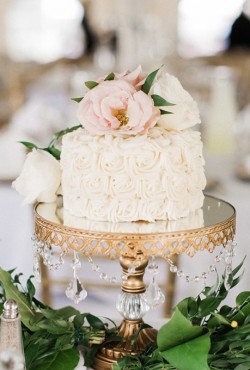 Roses are one of my favorite flowers and I love finding wedding cakes adorned with them!
Which means today's cake is one of my new favorites thanks to the addition of fresh roses AND icing that looks like roses!
This cake is small yet elegant and perfect if you're planning a dessert table for your reception (or if you're having a really small reception). Read More
0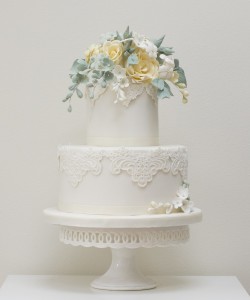 As I walked a very long trail at the park today I was surrounded by thousands of blooming trees, plants, flowers, and probably some weeds too.
It's been sunny and a little warm and combined with the rain earlier in the week everything is blooming!
Sure this means a lot of pollen but it also means I'm dreaming about wedding cakes with gorgeous flowers. Yes, I do dream about wedding cakes. Don't you? Read More