edible flowers
0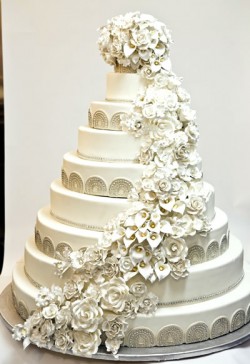 Since it's the start of summer – and the summer wedding season – I thought it would be fun to do some flashback posts featuring outrageous, over-the-top, or just incredibly amazing celebrity wedding cakes. You know, to get us all in the mood for all the wedding cakes we'll be eating this season.
The first cake on my list is Read More
0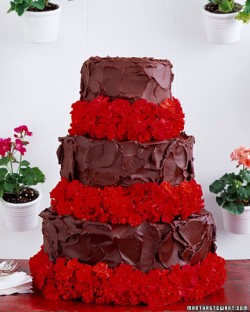 Ya know, when I started cleverly calling my groom's cake posts – normally on Saturdays –  "For the Guys," I was only half serious.  Sure, sometimes you have a groom that really wants a groom's cake that represents, and that's when you'll find a Star Wars or X Box, or sports team-themed cake.  Sometimes, you'll have a groom's cake that just represents a shared interest of the bride and groom.  And sometimes, the groom gets no say, or actually likes elegance (it happens!) – and that's when you end up with a cake like this.
Rustic Read More