egg cake toppers
0
Today, I'm posting my final cake from the wedding that I've been showing you all week from Martha Stewart weddings.
The bride and groom featured a bevy of beautiful cakes, ranging from a three-tiered classic design trimmed with branches and love birds, to several single layer cakes celebrating widely divergent motifs. The theme that united the table was autumnal flavors and colors, with a rustic yet refined vibe.
We Read More
1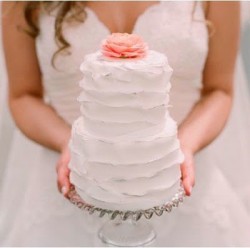 Here we go! Hold onto your fascinators! It's wedding season, y'all!
From now until Thanksgiving, my pastry and wedding planner friends will be cranking out beautiful creations and events, with so much originality and "omigosh that is so awesome and gorgeous!" that we'll hardly be able to stand it!  How many weddings will you be attending this spring, summer, and fall?  Our calendar is FULL!
While we are super looking forward to Read More
0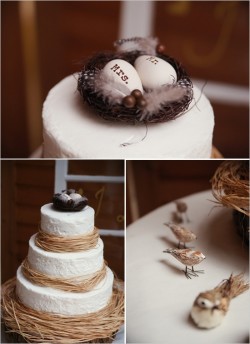 So, before I launch into my normal and characteristic rhapsody, a disclaimer: this picture has been repinned on Pinterest.  A lot.  And it would seem that the original link was to some spammy site, rather than the original source.  But I simply had to show it to you.  So if you know who is responsible for this darling genius of a cake, please speak up.  Ok.  Onto cake gushing.
So, the eggs and nest are cute enough here, right?  New love, new life hatching and all that.  But when you pull back and see the darling Read More