sage green wedding cakes
0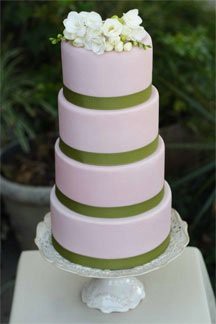 My girl crush on Erica O'Brien was documented here (and here and here) long ago.  So you will not be surprised to find out that, as I was getting my feet wet on Pinterest today (I know…where have I been??), one of the first cakes I pinned, without even knowing it, was one of Erica's pretty cakes.
Oh, there is just something about the way she works!  Everything is so clean and uncluttered, so original and crisp.  When I went to research this cake, I of course found three more that I love LOVED.  Look for those over the next few months.
This gem is palest pink with an earthy, silvery sage green ribbon Read More
0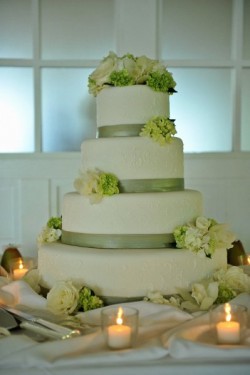 There are four reasons that I love LOVE this cake.
You had me at sage green. This is my favorite shade of the verdant color, hands down.  It's such a calm, cool shade of green, that I picked it as one of my primary paint colors in my home.  After living with it for seven years, I'm still not tired of it.
Oh monograms, how I adore thee. You can barely make it out from this photo, but there, centered in the front of the second tier from the top is a script, white on white monogram.  Oh, nothing says perfection and "completely complete" to me like a monogram does.  And that it's Read More