star wars grooms cake
0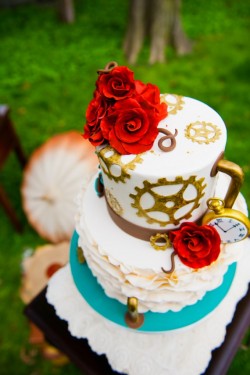 Happy Sunday, Friends!
Where does this spring day find you?  On a picnic?  Up to your eyeballs in spring cleaning?  Planning a blow out vacay for Memorial Day Weekend?
Well, where ever and whatever you are up to, I hope you can spare a couple of minutes to put your feet up and look at some lovely, fluffy stuff with us!  Let's get started with a peek at what we were up to this week on A Wedding Cake Blog!
On Monday, we featured this Read More
3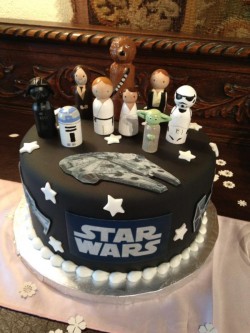 Oh. My. Star. Wars.  This cake by Anna Cakes of Winter Springs, FL is all kinds of amazing!
I grew up in a house filled with Star Wars.  My little brother was in elementary school when they released Episode I The Phantom Menace, and it played non-stop in our house for years. I swear I can probably still recite it to you. There may have also been a few epic light saber battles that went down in our kitchen (much to my mother's dismay).
So when I saw this cake I was Read More