wedding cakes with unique shapes
0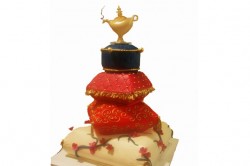 It's Wednesday and since we can all use a little wackiness in our midweek routine, I thought I'd make today "Wacky Wednesday" and feature a cake that is anything but ordinary.
So without further ado, I give you the Genie Wedding Cake. Read More
0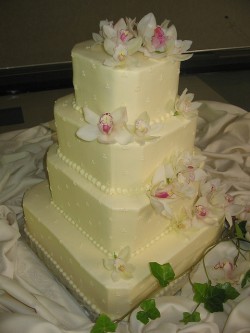 I wanted to show you this cake specifically because of the shape. The orchids are pretty, and the simple design is flawlessly executed, but what I really love is the shape.
So many brides and cake artists are looking to all kinds of embellishments to set their wedding cake apart, that sometimes we forget something as simple as the shape of the cake can make it unique.  One of my very favorite cakes ever was featured in the cookbook Baking with Julia, and was made by Martha Stewart.  It was such a simple cake really, ivory Read More