Asymmetrical Wedding Cakes
0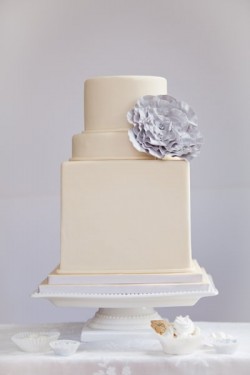 Isn't this pretty?
There is nothing that I like better than taking a little tradition, and twisting it on its head.  You still have the elegance that you started with, but you end up with something totally new and unique.
Here, we have a lovely white cake.  Sounds a little boring, yes?  But how could it be?  Our cake artists have played with shape, giving us both square and round.  They've changed up the Read More
2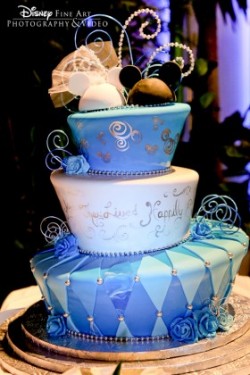 It's no secret.  I kind of live for Wedding Cake Wednesdays on Disney's Ever After blog.  Seriously, these cakes that the bakers at Disney come up with ALWAYS knock me on my…well…you know.
This particular cake was featured a few weeks ago and I've been keeping the page saved on my computer for a special day.  Lucky for you..today is that day!  Check out the adorable bride and groom wedding ears on top of this pretty hunk of cake!  Maybe this is a little more sentimental for me than others.  The hubbs and I honeymooned (and got engaged) Read More
0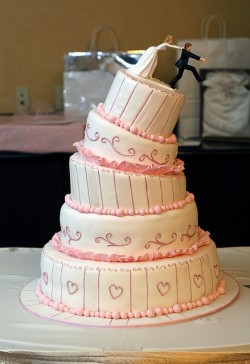 You know that line in "Pretty Woman," the one where Richard Gere asks Julia Roberts what happens after the knight saves the princess?  "She saves him right back," she replies.
That came to mind when I saw this beautiful and whimsical cake.
There are several things that I love about it.  Read More