circle wedding cake
0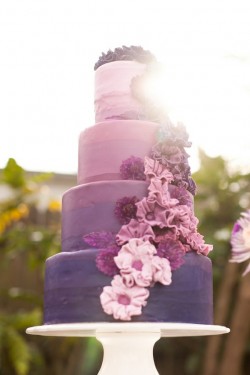 Hello, Beautiful! Today's featured cake is a purple ombre wedding cake. And I L-O-V-E it!
This incredible cake was designed for a fun Pinterest-inspired wedding shoot in Virginia, and was featured on Ruffled Blog.  AND – one of our favoritest bakers, Kara from A Cake to Remember in Richmond, Virginia, created the gorgeousness!
I love how Kara moved from a deep purple on the bottom tier up to a pale lavender on the top. And I absolutely love Read More
0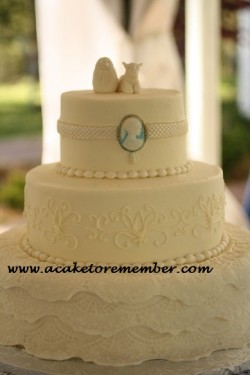 Some cakes are just so gorgeous they take your breath away. For me this is one of those cakes.
I love love love the way Kara Buntin, of A Cake to Remember used a different design on each tier…it emphasizes the vintage feel of the cake.  The lace on the bottom tier was made from a fondant press. And Read More
0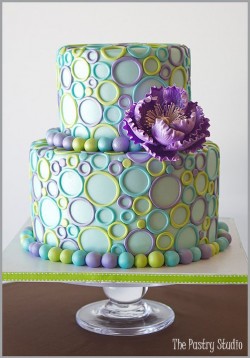 I love it when a cake can look cool AND gorgeous.  The two actually don't go together as much as you might think.  Cool and unique cakes are usually just that..cool and unique.  Very rarely does a cool and unique cake take your breath away like this one does.
I love this cake made by The Pastry Studio in Daytona Beach, Fl.  This cake was actually used as a birthday cake, however, I think it could transition from birthday to wedding seamlessly.  This cake is a two tiered round cake covered in light blue fondant.  The bubbles come in blue, yellow and purple and are also made from fondant.  I love how to circles vary is size to add a lot of interest to the cake.  My favorite part of this cake is the single purple flower.  It is just gorgeous and really takes this cake from great to outstanding.