coffee
0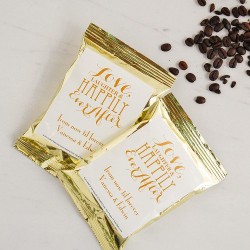 I don't know about you but I can't start the day without at least two cups of coffee. Sometimes three.
Which might explain why I love today's wedding favor so much!
These individual personalized coffee favors are the perfect wedding favor for your guests. Read More
0
I was all ready to find a fun Valentine's Day-themed wedding favor but was completely distracted as soon as I saw today's feature fun wedding favor.
Personalize K-Cup Coffee.
Honestly, this might be the best wedding favor ever. But then again I adore coffee (and K-Cups) so I might be a little biased. Read More
0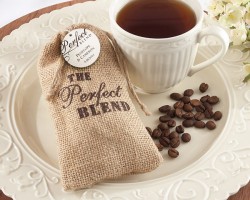 If there is one thing I can't live without, it's coffee. If I happened to be stranded on a deserted island there better be a coffee shop nearby or things might get out of hand.
Which is why I found this favor to be completely perfect for any couple who has a love affair with all things java.
These small burlap bags feature the words "The Perfect Blend" and can be filled with your favorite blend of coffee beans. Read More