confetti wedding cakes
0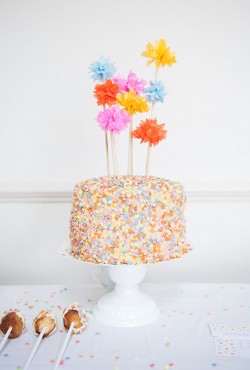 So my wedding cake obsession of late has been fun and whimsical cakes covered in sprinkles.
It's not that I like eating sprinkles (I don't – it's the texture) but I looove the way they look on cakes. And when they're used on wedding cakes it is so unique and non-traditional that the cakes always go in the "win" column.
Today's featured cake is no exception. Read More
0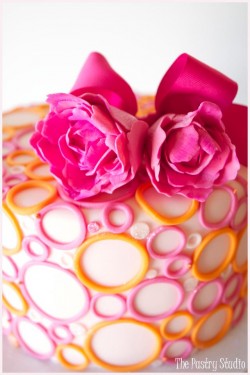 Happy Easter, Sweet Readers o' Mine!  I really hope you are enjoying this GORGEOUS spring day as much as we are!  We were up early to see what goodies awaited us in our Easter baskets, and then off to service and some fantastic family time!  So if you are taking a break from the ham, or the lamb, or the Easter egg hunt, to come see what I'm up to today, I thank you very kindly!
It's been a fun week here on A Wedding Cake Blog.  We'll start by sharing what we've been up to all week!
On Monday, we started the week with a BANG of gorgeous Read More
0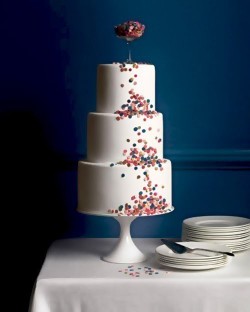 Shouldn't a wedding be, first and foremost, a celebration?  And shouldn't a celebration involve lots and lots of confetti?!
It's ever so much better than rice, in my opinion.
Does anyone ever throw rice anymore?  Or for that matter, is anyone using birdseed these days?  We used these adorable rice paper hearts confetti, courtesy of Read More