cream wedding cakes
0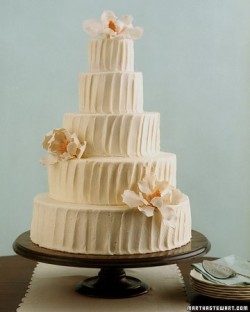 I was in the mood for simple today. Maybe it's because life seems so fast and so complicated. So I went in search of simplicity, and this is what I found. If life can't be simple today, my choice of cake sure can be!
Remember all those times that you helped to frost those cakes, and Mom or Grandma took extra care to make the frosting all loopy and swoopy before calling it a done deal for the Read More
0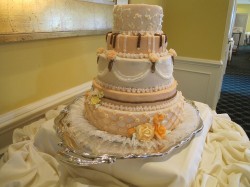 I don't know what it is but lately I have been finding some unique themed wedding cakes. It seems like it has been a LONG time since I've featured a traditional sweet and pretty wedding cake. For most of us, weddings are all about the sweet and the pretty.
This cake is simply gorgeous. It takes Read More
0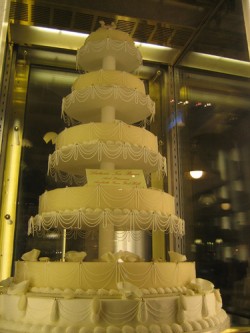 Oh hi, guess what?  It's our 300th post!  No big deal right?
Big deal to me!  Granted I know I haven't written all 300 of them myself…we've got to give a big shout out to Brooke who takes the weekend shift and creates a great round up…(not to mention fixing all of my grammatical errors)…but to me it's still a pretty big deal.  Basically because I never got past January 13th in my diaries that I swore I'd write in every day on December 31st.
Much like the fact that this is our 300th post, this cake is a BIG deal.  I mean literally.  Check it out.  It's HUGE.  It's a five-tier Read More