crepe cakes
0
I love chocolate cake.
And when we're talking about wedding cakes I love unique chocolate cakes.
Like this crepe wedding cake, for example.
Look at how gorgeous this cake is! Layers of thin crepes sandwiched between dark chocolate glaze and hazelnut filling. It is pure chocolate bliss.
And the crepe cake is embellished with candied hazelnuts so you just know it'll be delicious. Read More
0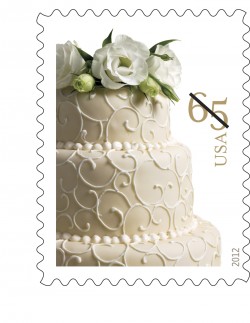 Ah, it is almost the season of love and fluttery hearts and the time of year that mixing red and pink is not only permitted – it's required.
Valentine's Day is definitely one for the DIYer, yes?  And as such, you and I should probably get crackin' on some uber sweet gifts for the ones we love.  While you work on brainstorming your list, I'm going to get down to business here, showing you the Sweet and Pretty that I've found this week.  But here's a little News to start us off:
In news that surprised us Read More