daisies wedding cakes
0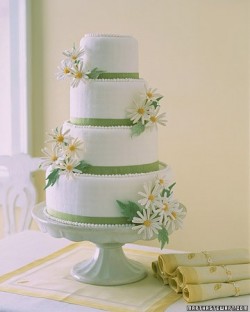 It isn't easy being green, especially when it comes to wedding cakes.
But since we're celebrating St. Patrick's Day today, I wanted to find a cake that had a little bit o' green in its design.
I think this cake with the green ribbons and cheery daisies is perfect. The green isn't too overpowering, and the daisies are such a fun flower that you just feel happier looking at them. Read More
0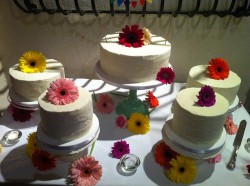 This cake reminded me so much of my friend Christen that I just had to share it with you.
Christen used to contribute regularly to A Wedding Cake Blog, and I know that she still loves to keep up with all the Sweet and Pretty that we feature here. And this cake actually reminds me of her for two reasons: Read More
0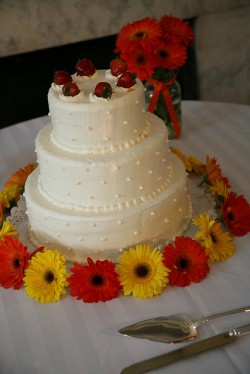 I'm all about rushing the seasons.  But you knew this.
Since today is March 1, clearly it's time for a post all about spring-into-summer, yes?
And what says spring-into-summer better than fresh strawberries and big, boldly colored gerbera daisies?  Right. Nothing.
What a sweet little Read More