macaron wedding cakes
0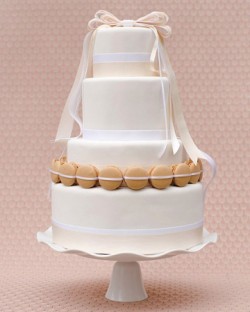 I don't think that I've mentioned in the last five minutes how much I love Paris.
The hubs and I honeymooned there.  Sounds like a no brainer, right? Honeymoon in the City of Love (or Lights, if you prefer.)  But it actually wasn't our first choice.
We wanted something domestic – in North America more or less – so we didn't have to hassle with passports and the like. But as we researched, we kept finding super affordable flights to Europe (ah, the good ole, pre-9/11 days…) — until suddenly, we looked at each other, and Read More
0
Happy November, y'all!
Are they playing Christmas carols where you are?  Commercials featuring red and green?  Well…I don't mind so much.  No decorations will be going up for a month or so, and we've got Thanksgiving to look forward to, so we can keep it in check here pretty well.
If you're Read More
0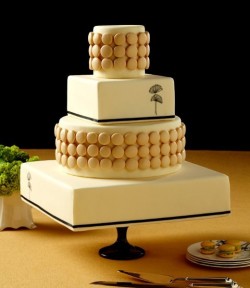 Happy Monday, Girls and Boys!
I wanted something a little minimalist today, and I found this lovely cake by Superfine Bakery on Wedding Wire.
There is nothing that Read More