philadelphia bakers
0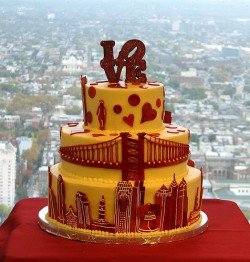 I'll admit I don't know much about Philadelphia. Rocky, cheese steak sandwiches, and that it's where the Fresh Prince was born and raised. (And spent most of his days on the playground from what I hear).
Another thing I know about Philadelphia is that is home to the LOVE statue. You know the one.I learned something new about Philadelphia today. Robert Indiana's LOVE sculpture and the city of Philadelphia inspired this gorgeous wedding cake. This three tiered Read More
0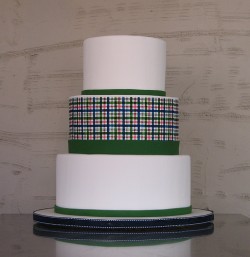 Remember a few months ago when Brooke admitted her deepest darkest secret about her love of all things plaid and we all just nodded and smiled and hoped the men in white coats would be nice to her?  Well Brooke, and other plaid lovers, this cake is for you.
Another spin on a tartan inspired cake made by the Whipped Bakeshop in Philadelphia, Pennsylvania.  I love how this cake takes the time honored tradition of a family tartan and combines it with a clean and modern crisp Read More