pies
0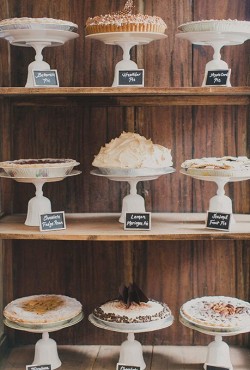 Next week is Thanksgiving, my favorite holiday.
Why do I love Thanksgiving so much? I could say "food" but in truth I love the pies for dessert.
I wait all year for a slice of pecan pie and a slice of pumpkin pie – both topped with crazy amounts of whipped cream.
As much as I love cake, I might love pie more.
Which is why we're talking about wedding pie today instead of wedding cake. Read More