simple cake toppers
0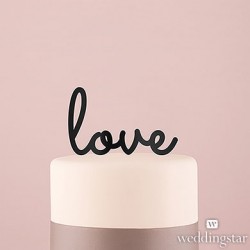 All you need is love.
And all your wedding cake needs is this script 'love' cake topper.
It's simple and elegant and says it all with just one word.
I love this cake topper because it is so simple and yet it would work on just about any cake design you choose. Read More
0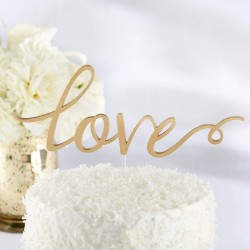 As much as I love showcasing amazing wedding cakes here, I also like to find fun wedding cake toppers – because there are still some cakes that need a topper.
This "love" script cake topper might be a new favorite!
The cake topper is simple, elegant, and sums up your wedding day in just one word: love. Read More
0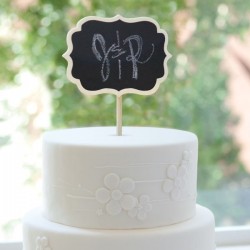 I have a couple of teacher friends who super need this in their lives!
This is crazy adorable!  It's the original customizable cake topper…as in you can customize it over and over and over again!  Use it for your wedding, and then re-use for anniversaries, birthdays, or even your future children's (sniff, tear) first birthday celebration.
I love when an idea is super simple and brilliant in its super simpleness.  This would be perfect for Read More