summertime wedding cakes
0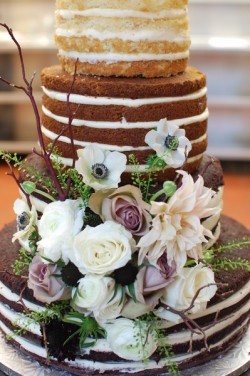 Let's face it – it's hot outside. And while I'm normally a fan of LOTS of icing on wedding cakes, in the summer I think the "naked" wedding cake trend is perfect.
And today's featured cake is soooo pretty it doesn't need much icing at all.
This four-tier cake features cakes of different flavors – looks like chocolate and vanilla – with gorgeous white icing between the layers. Read More
0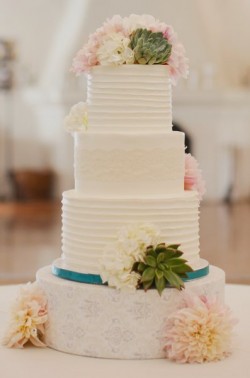 Some of the most beautiful wedding cakes are also the cakes with the simplest design.
There's no need to be over-the-top when it comes to your wedding cake, sometimes you just need a few strategically placed blooms and greenery to wow your guests. Read More
0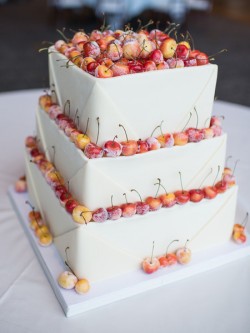 Summer is unofficially here! This means it's time for fresh fruit and gorgeous wedding cakes – sometimes mixed together.
Today's featured cake is the ideal summer wedding cake – a gorgeous white cake topped with sugar dipped cherries!
This cake is both elegant and whimsical. Take a look at the icing – it looks like envelopes on the side, folded over. Read More