tiered wedding cake
0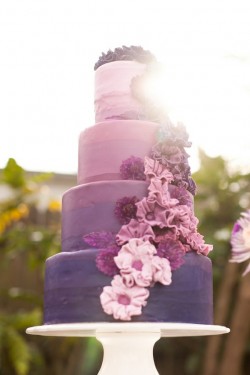 Hello, Beautiful! Today's featured cake is a purple ombre wedding cake. And I L-O-V-E it!
This incredible cake was designed for a fun Pinterest-inspired wedding shoot in Virginia, and was featured on Ruffled Blog.  AND – one of our favoritest bakers, Kara from A Cake to Remember in Richmond, Virginia, created the gorgeousness!
I love how Kara moved from a deep purple on the bottom tier up to a pale lavender on the top. And I absolutely love Read More
0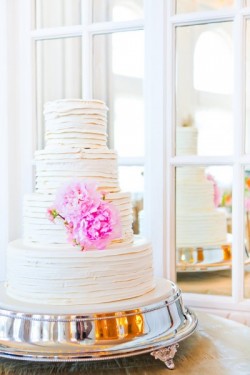 So confession time…I love pink! (Actually, I think I already confessed that. And is that confession-worthy? Whatevs.) The love affair started sometime during high school (I was way too much of a tomboy before that to be on board the pink train) and it has continued to this day. I may have a different staple color in my wardrobe this season and my room may no longer be the pink and brown it was in college, but I still adore all things pink.
When I spotted this cake, I fell in love. I love its dimensions and the layered look of the tiers. The burst of Read More